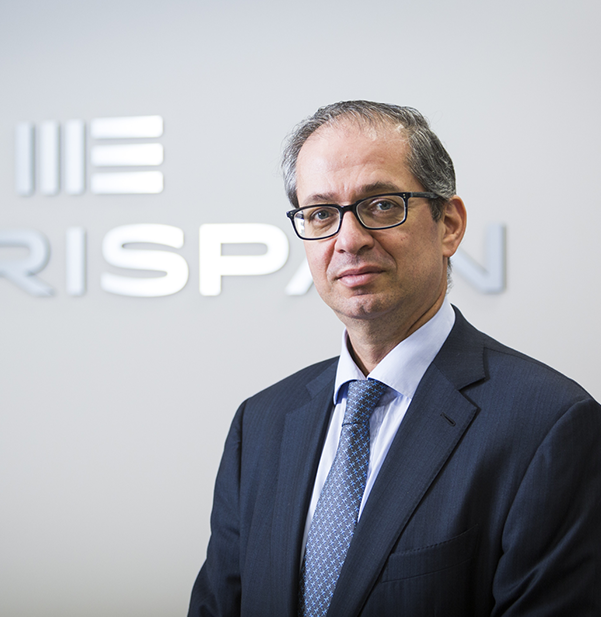 Fady Michel Abouchalache
Founding Partner - London
Fady Michel is a Founding Partner and Chairman of TriSpan.
Prior to founding TriSpan, Fady Michel was the CEO of the Quilvest Group, CEO of Quilvest Private Equity, Vice Chairman of its Board of Directors, Chairman of its Advisory Board (asset allocation) and Chairman of all its investment committees. Over his tenure at Quilvest, the group grew its assets from US$3.7Bn to US$38Bn.
Fady Michel led several teams that sourced and/or led investments in more than 250 private and real estate funds and over 125 direct company and property investments. In the past 20 years he led the creation of 8 companies, 3 of which exceeded the $1billion in sales or AUM.
The investment performance at Quilvest during the 14 years under Fady Michel's leadership translated into two global awards in 2012 and 2013 by PE Exchange Awards. He was also twice in a row, in 2013 and 2014, on the "100 Most Powerful Arabs" list and several times on the cover pages of leading private equity and wealth management periodicals. His direct deals investment track record at Quilvest is 5.5x gross CoC with all except two deals fully realized as of June 2023.
Prior to Quilvest, Fady Michel was a co-founding partner of Delta Capital, a pioneering TMENA PE platform. He was also a Senior Manager at Bain & Company headquarters in Boston and an investment banker at Tucker Anthony in New York.
Fady Michel sat on more than 20 Board of Directors throughout his career and chaired 6 of those including Quilvest's best ever investment with an expected return north of 30x. He also sits on the Dean's Council of the Harvard Kennedy School of Government.
Fady Michel is a summa cum laude graduate of the Wharton School, University of Pennsylvania. He was also the only student to be concurrently awarded an MBA from Harvard Business School and an MPA from Harvard's John F. Kennedy School of Government.