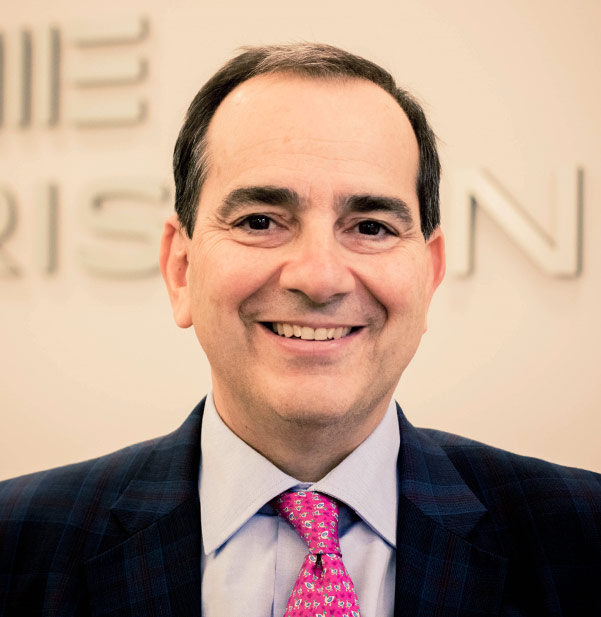 Pericles Mazarakis
Managing Partner - New York
Pericles is a Managing Partner with TriSpan.
Prior to working with TriSpan, Pericles was a Senior Operating Partner and Head of Portfolio Support at CDPQ's private equity division that has $25B under management and invested in 40+ direct investments. Before joining CDPQ Capital, he was a Managing Director and Operating Partner for THL Partners focusing on the Consumer, Retail, Healthcare and Business Services Industries. Pericles spent his time working mostly on developing growth initiatives with Dunkin Brands, Fogo de Chao, Party City and Acosta. Before THL, he was a senior Operating executive at Cerberus Capital where he led the firm's Top-Line Growth initiatives for the 30+ portfolio companies. Throughout his career at Ceberus, THL and CDPQ, Pericles served as an Operating Partner and held a Board Seat (or Board Observer Seat) in the following companies by Industry: (i) Retail – Petsmart, Party City; (ii) Restaurants – Dunkin Brands, Fogo de Chao, Eathos; (iii) Consumer – Acosta, Somos Educacao, Korres; (iv) Healthcare – MyEyeDr, Afflelou Eyecare; and (v) Business Services/Industrial – Sterling Talentwise, SMS, Blue Bird/NABI Buses.
Prior to private equity, Pericles spent 13 years in C-level positions with Fortune 50 companies. He was the COO for YUM Brands (KFC, Pizza Hut, Taco Bell) in Latin America and the Caribbean overseeing 1,500 stores and then the CMO for Pizza Hut International (~11K stores). Before YUM Brands, he was the CMO for the Global Consumer Business at Bristol Myers Squibb.
Pericles started his career with McKinsey & Company where he spent 7 years with Retail and Consumer clients in the US, Europe and Latin America.
Pericles has a BSE from the Wharton School at the University of Pennsylvania (1985) and an MBA from Stanford University (1989).